From 1st January 2023, All Movies, TV shows will be posted by current date,not by release date. In Example: A Movie named "Avatar: The way of Water" Released on 14th December 2022. So We Upload and Post the movie on 16th December. But We posted the movie in released date. so you will find it on 14th December 2022 on our website.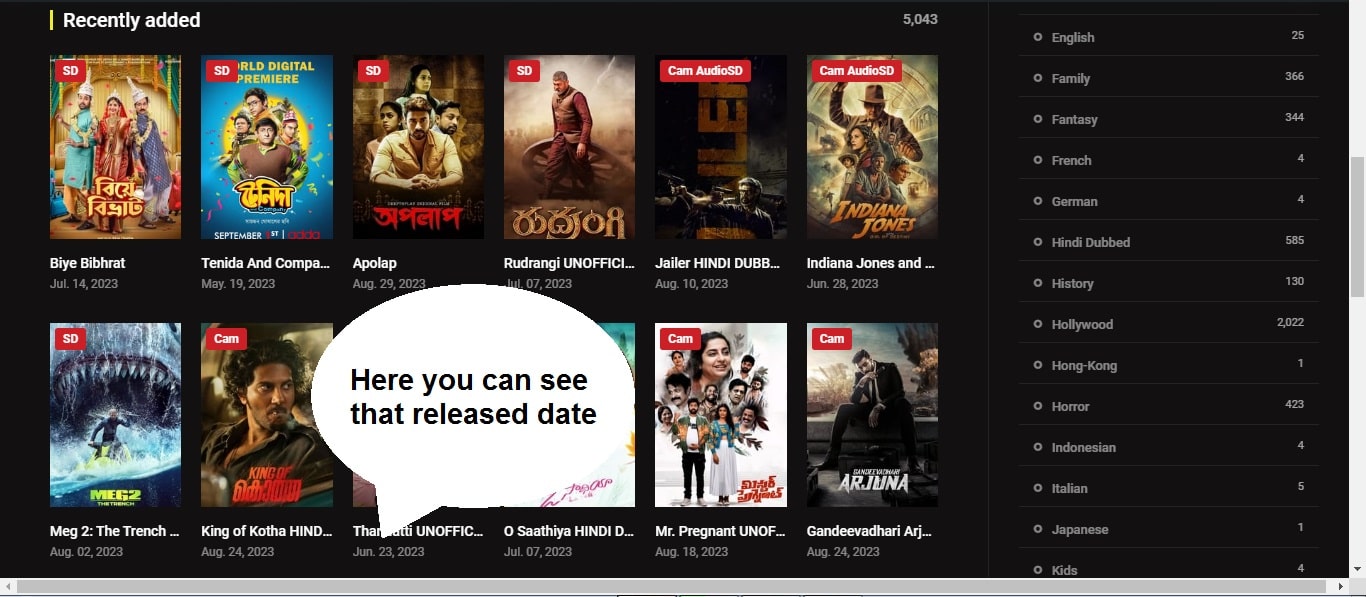 But From 1st January 2023, We will Post Movie and series on current date. In Example: A movie named "Avatar: the way of Water" released on 14th December. but we Upload and posted the movie on our website on 16th December. So you will find the movie in 16th December 2022.
This Will Bring Latest Uploaded movie in front page. Earlier We Uploaded and Posted movies from 2018 or 2020 in 2022. So latest upload movies gone to last pages. Such as Hindi dubbing movies are released before many years ago without dubbing. but Hindi dubbing version released after years sometimes. so if we upload dubbing, then it goes to original released date. So It will be More helpful in such case.